Many Americans face a variety of tax problems each year. And, thankfully, here at Mitchell Advisory Company, we focus on solving them. We offer a variety of tax solutions services to help you face and overcome the tax issues that may be weighing you down. We invite you to discuss your problems with us. We'll gladly provide personalized advice and go over your options with you.
Tax Penalties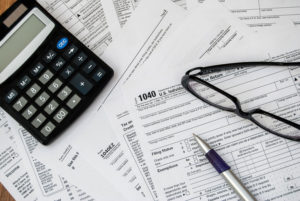 The IRS assesses penalties for a great many things. In fact, for just about every mistake or error you might make, there is likely a penalty involved. Some common tax penalties include:
Whether you're facing these or other penalties, there are options for IRS tax relief. For example, you could request a penalty abatement to have the penalty removed. If you'd like to take this route, we can walk you through the process. We can also help you to file your taxes correctly and on time to help you reduce the likelihood of penalties in the future.
Big Bills
Are you facing a huge tax bill that you can't possibly pay all at once? If so, our tax resolution services can come to your aid. We have helped many people request offers in compromise or to successfully set up manageable installment agreements with the IRS and to get them paid off in a timely manner. What's more is that we can show you legal ways to reduce your tax liability and avoid further unexpected tax bills. 
Missing Tax Returns
Finally, if you have years in which you failed to file a tax return or filed them incorrectly and are now suffering the consequences, don't panic. We can help you to get back on track with the IRS and to take control of your financial standing. Our tax solution services can help people in all kinds of situations, regardless of the mistakes they may have made in the past.
Contact Us
If you're dealing with tax troubles, you are not alone. You also don't have to try and get out of trouble on your own. Let us be there for you. Simply reach out to us today for the help and guidance you deserve.