For over twenty years, Mitchell Advisory Company has been providing a comprehensive list of tax services and assistance to individuals and business owners all throughout North Carolina. 
As an expert accounting firm, we proudly help our clients maximize their profits and maintain good financial standing.  We are happy to offer guidance on all types of matters regarding taxes and the IRS. We help our clients stay out of debt and get on the path to financial success. 
Why You Should Trust The Professionals
It is probably of no surprise to you that preparing, filing and dealing with anything regarding taxes can be a time-consuming task. It's not simply a matter of having to meet deadlines, but also fully understanding and being able to navigate complicated tax codes.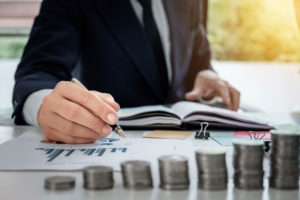 The smartest choice you can make is counting on the assistance and guidance of experts, like the ones at Mitchell Advisory Company. We proudly provide tax services to both businesses and individuals all throughout North Carolina. 
If you turn to Mitchell Advisory Company for help with your taxes, you will have access to a wide range of tax services that include, but are not limited to: 
Business and Individual tax preparation

Preparation of Federal and State tax returns

Audit support

Solution of IRS and State Tax issues

And more!
Contact us today and talk to one of our specialists to figure out how we can help you or your business achieve financial success. Let us help you with your tax issues so that you can spend less time worrying and more time planning for the future.