Both people and businesses can struggle with paying off their tax debt. However, individuals and organizations have various tax relief options. These can include reducing tax debt through the use of tax deductions, tax credits, and various government programs. With that said, navigating the various forms of tax relief can be tricky. Fortunately, here at Mitchell Advisory Company, we're proud to offer personalized tax relief help.
Assess The Situation
The first step in overcoming tax debt is understanding how you accumulated debt in the first place. We can take a close look at your finances and past tax returns to gain a big-picture understanding of your current tax situation. From there, we can suggest the best tax relief options to meet your needs and lead you to a better, brighter financial future. 
Solve Problems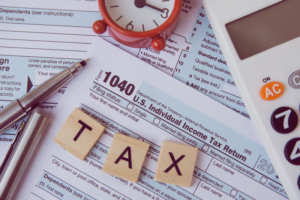 Our tax relief services extend beyond providing advice. Once you've decided on a course of action, we can help make it work for you. We can assist with:
Setting up IRS tax installment agreements

Navigating the penalty abatement process

Resolving tax liens

Applying for an offer in compromise

Fighting wage garnishment and tax levies

Resolving unfiled tax returns

And more
Plan for the Future
In addition to helping you solve tax debt problems, we can set you up for future success. We offer tax return preparation services, tax consulting services, and more to help you avoid further tax problems and reduce your tax liability. 
Contact Us
Some tax relief companies take a one-size-fits-all approach. But at Mitchell Advisory Company, we take the time to get to know every customer and their unique situation. This enables us to provide the best help possible, help that can benefit you both immediately and in the long-term. To learn more about the many ways in which we can assist you, don't hesitate to contact us.