Many people choose to file their taxes all on their own each year. Unfortunately, though, in quite a few cases, this turns out to be a bad decision. If you're not a tax professional, filing your own return, especially if you have even a slightly complex tax situation, increases your chances of errors, misreporting, and more. 
Thus, it's in your best interest to rely on professional tax preparers. And, when it comes to great tax preparation companies, Mooresville, NC residents are very fortunate to have the pros here at Mitchell Advisory Company ready and willing to go to work for them.
Reduce Your Chances of Costly Mistakes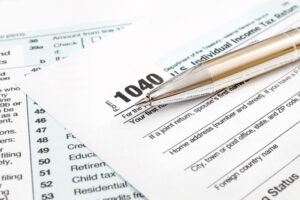 Let's face it. Tax returns are complex. They often require multiple forms that request a ton of information from you, which leaves plenty of margin for error. And, even if you're lucky enough not to make a mistake on your forms, you might miss an important filing or payment deadline if you're not careful.
Unfortunately, making errors and oversights often means that the IRS can and will charge hefty fines and penalties, thereby adding to your tax debt. But, when you rely on Mooresville, NC tax preparation companies, especially an experienced one such as ours, you greatly reduce the risk of making a costly mistake of any kind.
Properly Handle Life Changes
When you undergo a major life change, your taxes are probably the last thing on your mind. However, you should know that many big changes, such as getting married or divorced, having or adopting a child, and buying or selling a home, can all have a major impact on your taxes.
It's during these times that you'll most need to rely on professional tax return preparation services. Here at Mitchell, we can help you navigate through life's big events. We help ensure that you take full advantage of the changes that could positively affect your taxes and do our best to mitigate the damage of changes that could increase your tax liability.
Save Time
As another benefit, our tax preparation services can save you a lot of time, time that you can devote to more important things, like running a business, getting ahead at work, or enjoying your family.
Properly filing your taxes takes a great deal of time and effort, often more than most taxpayers bargain for. And, even then, you may make a mistake that would force you to repeat the whole process over again! Why deal with wasted time and uncertainty when you don't have to?
Contact Us Today
Ready to experience the peace of mind that comes with having a professional prepare your taxes? Or, maybe you have questions first. Whatever the case may be, we invite you to contact us to learn more about our services and how we can help you.