Like it or not, tax time comes around every year. And, when it does, you have a choice to make. You can either file your taxes on your own and hope for the best, or you can take the smarter route of enlisting professionals to do it for you. The second option is clearly a better choice. 
Furthermore, when it comes to great tax preparation companies, Gastonia, NC residents need look no further than Mitchell Advisory Company. We're skilled at helping people with all kinds of tax situations and needs and have been doing so successfully for many years. 
Save Money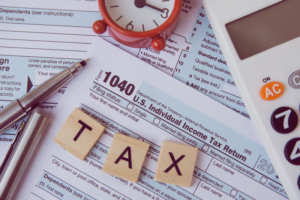 In Gastonia, NC, tax preparation companies should always have at least one major goal in mind when preparing taxes: save you money. After all, there's no point in hiring a professional if it's not going to benefit you financially in the long-run.
Here at Mitchell, we make it our mission to save you as much money as possible on every tax return. We do that by searching for any and all available credits and deductions you can take, as well as seeking out any other legal options for reducing your tax liability. More than that, we aim to set you up for long-term success by offering further financial help and assistance long after your taxes are filed.
Enjoy Personalized Service
Often, we encounter people who wonder if they really need professional tax return preparation services. In fact, this is becoming increasingly common as more and more tax preparation software is being sold and widely marketed.
And, while the use of tax software may be popular and simple, it's no substitute for having a real, dedicated person working for and on your behalf. Tax software is designed as a simplistic solution. However, not everyone has simplistic situations, and even if you do, it's still better to get real, one-on-one help from a real human who will get to know you and your goals, which is exactly what we provide.
Stop Wasting Time
Filling out your taxes on your own, even if you have the fanciest software around, is going to take a major time commitment, particularly if you have a complex tax situation that requires research into how best to handle it. If you're like most people, you don't have that kind of time to spend on your taxes. 
You may have a family to support, a business to run, or just a busy lifestyle in general. Whatever the case may be, don't ever hurry through your taxes. If you do, the results could be disastrous. Instead, take the smart step of relying on our tax preparation services and have a professional invest the time and effort for you.
Contact Us Today
As you can see, having a professional company manage and file your Gastonia, NC taxes is truly the best choice around. To start the process today or to learn more, we invite you to contact us. We can't wait to serve you!