If you're behind in your taxes, you could face serious consequences. One such consequence is a tax lien. Fortunately, when it comes to dealing with tax liens, Gastonia, NC residents have a great resource in Mitchell Advisory Company. We can assess your situation and help you handle the tax lien.
Resolve Your Tax Lien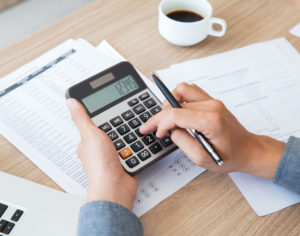 In Gastonia, NC,  tax liens can be tackled in a number of ways. For example, you could pay off your tax debt in full. Or, you could choose to enter into an installment agreement. You may also wish to request an offer in compromise or file an appeal.
At Mitchell Advisory Company, we can go over each option with you. We'll explain what each solution involves and whether or not it applies to your situation. Our advice and knowledge can help you make the best and most informed choice about how to proceed.
Resolve Other Tax Issues
Getting help with tax liens is a great first step. However, it's important that you resolve all of your tax issues. Fortunately, no matter what tax problems you're facing, we're here for you. We can assist with:
Plan For the Future
Our tax liens services are just the beginning. Once your lien and other tax issues have been resolved, we encourage you to start thinking about the future. We can help you reduce the risk of future tax liens and other financial problems through careful financial planning, small business tax preparation and planning services, and more. 
Contact Us Today
No one should have to face a tax lien alone. If you need help resolving your tax liens in Gastonia, NC and getting back on track, don't hesitate to contact us today. We look forward to serving you.