Let's face it. Filing your taxes can be very confusing, especially if you want to do it well. Thankfully, you don't have to do it all on your own. Instead, if you want the help of a tax agent Mooresville, NC has what you need. In fact, here at Mitchell Advisory Company, we're proud to feature some of the best and most experienced accountants in the area, and they're all more than willing to help you file your taxes, which can be especially helpful if you find yourself in any of the following situations.
You're Confused About Deductions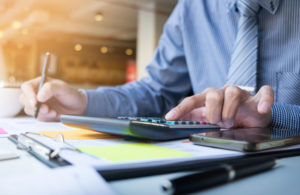 Tax reform legislation has made filing your taxes properly harder than ever, especially when it comes to itemized deductions. Many deductions that used to be totally legitimate have now been changed or even done away with altogether.
So, if you always relied on certain deductions to lower your tax bill but aren't sure if or how they will work for you anymore, it's definitely time to find a tax agent in Mooresville. 
Our professionals will work hard to help you determine if you should continue to itemize your deductions, take the standard deduction, or enlist other methods and options to help you lower your tax liability as much as possible. 
You've Started a Business
Starting a business is a positive thing, but when it comes time to file your taxes for the first time, you might not think so.
Taxes for business owners can be incredibly tricky and expensive, but there are deductions and credits that can help to ease their tax burden.
If you're agonizing over how to calculate or report your income, devastated at the amount you think you owe, or just aren't sure how your new professional situation will affect your taxes, turn to a Mooresville tax agent from Mitchell Advisory Company.
You're Dealing in Cryptocurrency
Cryptocurrency has become very popular in a short amount of time. However, not a lot of people know how to report gains or losses encountered via this investment method. While some cryptocurrency exchanges are better than others about reporting to the IRS, there's still a lot of confusion.
As such, if you're wheeling and dealing in the cryptocurrency world, you're probably going to need the help of a tax agent experienced in this new and growing area.
Contact Us Today
As you can see, there are all kinds of situations in which you could benefit from a professional tax agent. And, even if your tax situation seems simple, chances are that you're missing out on deductions and credits you could be enjoying. Why take chances? Instead, take advantage of help from the professionals. Before you Google "tax agent near me Mooresville, NC," give Mitchell Advisory Company a try. You'll be glad you did!