Most people feel immediate stress when you even mention taxes to them. And, that makes sense. After all, the IRS can be very tricky to deal with, and small errors or miscalculations can sometimes mean big penalties and having to pay money you don't have.
While there's no way to escape taxation, you can make the tax filing process easier by hiring a tax professional. And when it comes to hiring a tax agent, Gastonia, NC residents are lucky in that they can turn to the expert accountants here at Mitchell Advisory Company.
Reduce the Risk of Errors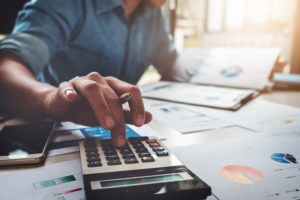 So, you may be wondering, why should I bother hiring a tax agent near Gastonia when I could just file myself? 
Aside from avoiding stress and worry, a big reason is to reduce your risk of making a mistake. It's all too easy to make a calculation error, include something on the wrong line, or even miss a filing deadline when you don't have professional help on your side. And, while those errors may be small, they can often come with big penalties.
The pros here at Mitchell Advisory Company specialize in tax returns of all types. Because they know what they're doing, and can help you avoid those costly mistakes. Why not reduce your risk and, instead, bank on us?
Enjoy Deductions
Cheating on your taxes is illegal, but what you might not realize is that the IRS offers plenty of totally legal "cheats" in the form of deductions. These deductions can greatly reduce your tax liability, sometimes down to nothing, if used correctly. Use them incorrectly, however, and you're looking at more fees and penalties and even a potential audit.
If you want to increase your chances of getting every possible deduction and credit available to you, contact a Gastonia tax agent through Mitchell Advisory Company. Chances are that you'll be very pleasantly surprised at how much money you can save, all without breaking any laws.
Plan for the Future
While a tax professional can certainly help you with filing your taxes in a way that benefits you, these experts are also very adept at seeing the bigger picture. They can help you consider what you're doing well, tax-wise, what you could do better, and set you up on a plan that can help you to achieve better tax and financial results in the future, no matter what your situation.
Contact Us Today
Be honest. How many times have you googled "tax agent near me Gastonia, NC," all the while wondering if you should take the plunge and just hire a pro?
Whether it's one time, a million times, or even if the thought has merely crossed your mind, why not give yourself the help you truly deserve? Contact the pros at Mitchell Advisory Company, and you can change your taxes and your financial life for the better.