When it comes to professional tax accounting services, Huntersville, NC business owners are in luck! They don't have to search far and wide for expert help. Instead, they can turn to the savvy professionals here at Michell Advisory Company.
But, how can you know if you truly need our help? Look for these key signs!
You're Not Sure How Much You'll Pay in Income Taxes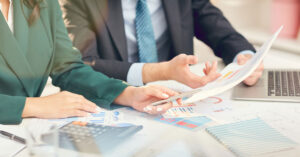 Are you surprised each year when you see how much your tax bill is? If so, it's definitely time for some assistance!
Here at Mitchell, we specialize in getting to know your business and its finances inside and out. We use what we discover to create the most accurate tax projection possible. And, when you know approximately how much you'll pay come tax time, you can budget and spend smarter throughout the year, which sets your business up for success.
You Need Investment Advice
Many businesses are unsure when it comes to investing. They know they need to do it, but they're not sure where or how. Fortunately, our tax accounting services for Huntersville, NC businesses extend beyond just helping you file and plan for your taxes. We can also show you ways to strengthen your business, including how to make solid investment decisions. 
You Can't Stay On Top of Tax Changes
Tax laws change all the time. And, to make matters even more complicated, they can vary greatly from state to state. All those changes can lead to a lot of confusion on your part. If you're not careful, that confusion can turn into mistakes and tax problems. With our assistance, however, you'll know about tax changes, how they affect you, and how to use them to your advantage.
Contact Us Today
Our tax accounting services can certainly be helpful if you've encountered any of these issues. But, even if you haven't, they can still make a world of difference! Stop making guesses, and make strong, sure decisions for your Huntersville, NC business instead. We can help you to do just that so you can focus on growing your business. To learn more or to get started, contact us today!