Do you have a great idea for a startup business? Or, maybe you've already put your idea into action. Whatever the case may be, don't make the mistakes so many others have made. Don't attempt to get your business off the ground all by yourself, and don't try to handle your finances on your own. 
Startup business accounting can be trickier than it seems. Avoid the struggles of taking a "DIY" approach. Instead, set it up for success with help from the professionals here at Mitchell Advisory Company.
Settle on a Structure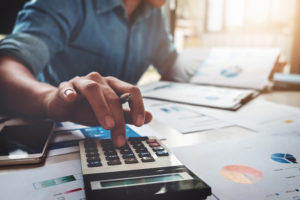 One of the first things you'll have to decide on is your preferred business structure. There are many to choose from, including:
Sole proprietorship

LLC

C corporation

S corporation

Nonprofit
The structure you select will determine how your business is taxed, your own liability, and many other factors. 
If you're not sure which structure is right for you or how each structure might affect you, let us help. In addition to offering general accounting for startups, we can walk businesses through their choices and help them to make wise, future-focused decisions. 
Tackle Your Taxes
No one likes filing or paying taxes. But, unfortunately, it's important for every individual and business.
If you've never filed business taxes before, prepare yourself. Business tax law is incredibly complex. Do things wrong, and your business could find itself in major hot water.
With our assistance, though, you can feel confident come tax time. We provide startup accounting services that set you up for success at tax season and all year long. We'll inform you about tax breaks and other legal options for reducing your tax liability. Furthermore, we can even prepare and file your taxes for you, leaving you to focus on growing your burgeoning business.
Balance Your Books
Finally, don't underestimate the importance of proper bookkeeping. We can arm your business with a manageable recordkeeping system, create accurate financial statements, and keep track of every transaction.
Not only does this keep you better organized, but it can also help you to have a more thorough understanding of your business. The better you understand your business and its successes and failures, the more equipped you'll be to run it effectively.
Contact Us
When it comes to accounting for your startup, we are the clear choice. After decades of success, we're ready to pass our knowledge and expertise onto your organization. Contact us today to learn more about the many ways in which we can empower your new business.