When running a small business, trying to handle it all on your own is nothing short of a rookie mistake. As tempting as it may be to save money doing everything by yourself, what you are really doing is putting way too much on your plate and opening up your business to costly mistakes, especially when it comes to finances and bookkeeping. 
At Mitchell Advisory Company, we aim to help our customers reach their financial goals and can give our full attention to all of their small business bookkeeping matters. 
Bookkeeping Services You Can Count On
At Mitchell Advisory Company, helping our clients keep their finances in line has been our number one priority for over 15 years. This means offering a variety of services, including, but not limited to, small business bookkeeping.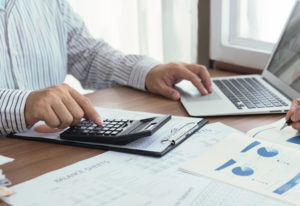 When you reach out to us, you can expect to receive help on: 
Ongoing Full-Charge Bookkeeping and Maintenance

Budget Consultation & Reporting

Payroll Services
Controller Services

Cash Flow Management

Business Accounting

New Business Formation

Business Planning

And more
Contact Mitchell Advisory Company Today
Our commitment to our clients involves leaving nothing up to chance and providing them with sufficient guidance so that they fully understand how certain financial decisions can affect their bottom line. 
By hiring our small business bookkeeping services, you can rest assured that everything regarding your finances is taken care of. Working with the assistance of a fully dedicated team that always has eyes on your specific needs is the most surefire way to be on the path to success and avoid problems down the road.