Do you run a small business? Whether it's a venture you've recently started or long-established, you can benefit from professional accounting help. While some professionals shy away from the initial investment, it can certainly pay off in the end. Furthermore, when it comes to finding a qualified small business accountant, Charlotte, NC professionals have a wonderful resource in Mitchell Advisory Company. We pride ourselves on helping and empowering small businesses at every step.
Save Time
When done well, small business accounting takes up quite a bit of time. After all, there are records to keep, taxes to file, and books to balance. 
If you're like most professionals, you don't have time for all of that. If you attempt to do it yourself, you'll have to sacrifice precious time and risk making costly mistakes. Neither situation is ideal, which is why hiring us as your Charlotte, NC small business accountant just makes sense.
Grow and Improve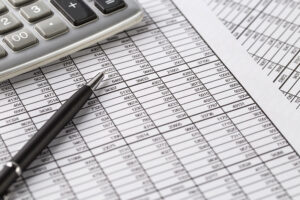 When you're handling your accounting yourself, it's hard to honestly assess how your business is doing. You're so focused on recording everything correctly that you might not have time to really process all that data. Furthermore, taking all those tiny details and seeing the "big picture" is complex and requires deep financial knowledge and understanding.
For this reason, professional small business accountants can be very beneficial. At Mitchell, our accounting team doesn't just record facts and figures. We assess data to obtain a comprehensive overview of your business, what it's doing well, and where it's falling short. We then relay our findings to you, all in an effort to help your business grow and prosper.
Stay On Top Of Your Taxes
Tax time is the thorn in the side of many small business owners. It's a stressful time, one in which you worry about the accuracy of your records and about how much you'll owe. However, it doesn't have to be that way.
With our accounting services, you'll already have an idea of what you'll owe come tax time. Additionally, we can provide you with proven, legal strategies to help reduce your tax liability as much as possible. You'll also have the confidence that comes with knowing all the necessary documentation is in order.
Contact Us
Are you ready to work with professional business accountants in Charlotte, NC? Do you want to make better use of your time and implement a future-forward financial approach? If so, you can benefit from our help. Contact us today to learn more about what we can do for your small business.