When it comes to hiring a professional tax service, Huntersville, NC residents have many options at their disposal. However, here at Mitchell Advisory Company, we consider ourselves to be the very best choice. 
Not only do we have the tax knowledge and expertise needed to benefit any tax situation, but we also provide friendly, knowledgeable customer service that you won't find anywhere else. Plus, our main goal is always to benefit you. We truly put you first, which makes us stand out from other tax services in the area and beyond.
Get Help With Your Business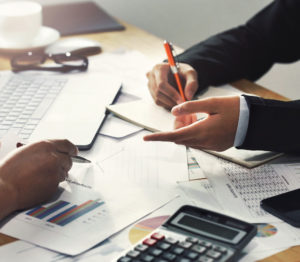 Our Huntersville, NC professional tax service options are suitable for both individuals and those who own businesses, including and especially small businesses.
When you first open a small business, it's normal to have questions and concerns about how to file your taxes, deductions, and more related to your taxes. Thankfully, we're happy to help you every step of the way.
We can also help with the overall operation of your business. If you have questions about how best to set it up, when to file taxes, how to reduce your tax liability, or anything in between, know that we're here to help you!
Prove Your Deductions
When filing taxes Huntersville residents are advised to take advantage of as many deductions as possible, which is also something we can help with. We know tax law inside and out and work to ensure you get all of the deductions to which you are entitled. 
If you've already filed for your deductions, however, and need help backing them up, due to an audit or just in case, we can assist you with that too. We'll help you find suitable records and documentation to support the deductions you've taken, and we can also show you how to set up proper record keeping so that you're unlikely to face these types of challenges again in the future.
Enjoy General Advice
Filing your Huntersville taxes and federal taxes may seem like a once a year event, but really, everything you do throughout the tax year has the power to impact your taxes and your overall finances.
And, while you're welcome to contact us during tax season, we strongly recommend working with us all year long! We can take a look at your current financial setup and offer advice and suggestions to help you make better decisions throughout the year. Not only should our efforts positively affect your tax situation, but they should have a positive financial impact overall as well.
Contact Us Today
No matter what types of tax services you're looking for or what your exact situation is, we have the knowledge and experience to assist you.
Reduce your tax liability, do everything by the books, and get set up for overall success with our help. It all starts when you get in touch with us. We look forward to serving you!