When they need to hire a professional tax service, Gastonia, NC residents turn to Mitchell Advisory Company.That's because we're well known for providing expert, quality tax assistance to our customers. We also have an unrivaled reputation for excellent customer service. 
So, when you need your taxes done right and you want to be treated as a truly valued client, we're the ones to call. Experience our tax help just once, and you'll wonder how you ever managed without it!
Affordable Tax Services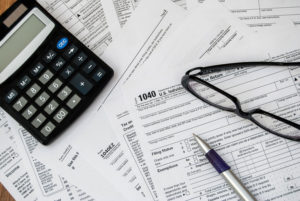 In Gastonia, NC, professional tax service options vary greatly in terms of price. However, we pride ourselves on offering very reasonable pricing for a variety of tax situations and circumstances. 
While our prices are dependent on the exact services you choose, we keep them as low as possible while still providing you with top-notch service and access to expert professionals. 
Plus, since many of our services can help you to save money on your taxes each year, they often pay for themselves and then some!
Time-Saving Strategies
When it comes to taxes, Gastonia residents often greatly underestimate the amount of time it will take them to fill out their tax returns. Even a very basic 1040 can take several hours to complete accurately. And, the more complex your tax situation, the longer filing will take.
If you're like most people, you don't have that kind of time on your hands. And, you'd probably much prefer to spend the time you do have doing other things, like working, spending time with your family, or building your business.
If you want to use your time your way, leave your taxes to us. We'll get them done quickly and without you having to stress or invest hours of time into the process.
Money-Saving Deductions
One final benefit to filing your Gastonia taxes with us is that we'll do our best to ensure you get every single deduction and credit to which you're entitled.
So many people overlook common deductions, such as business-related expenses or deductions for charitable contributions, that could have saved them major money. Thus, they end up with a bigger tax bill than they should.
To keep that from happening to you, work closely with us. We'll learn all the details of your situation so that we can discover and account for all of the deductions for which you're eligible.
Reach Out to Us
If you're ready to work with one of the very best and friendliest tax services around, it's time to reach out to us. Give us a call, or fill out our contact form today. The sooner you do, the sooner we can start helping you!