Every business handles its accounting differently. Some rely on firms to help them, while others have a dedicated staff that handles it all. Then, you have people who simply use accounting software. With small businesses, it's not uncommon for one person to attempt to both manage the business and handle the finances.
No matter how you're currently doing things, the truth is that there are probably some things you could do better. That's what accounting consulting is all about. A Mooresville, NC accounting consultant can help you to look at your business, how it's currently handling its accounting duties, and let you know where you could improve, all in an effort to help your business prosper.
If you'd like this kind of aid, then turn to the experts here at Mitchell Advisory Company. Not sure if you need our help? Then consider whether or not you're exhibiting these classic signs of "accounting distress."
Too Much Time is Devoted to Accounting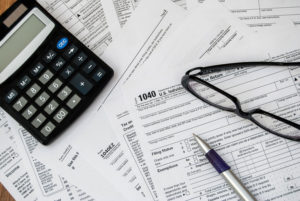 Consider how much time you spend on accounting-related duties. If you're doing it all, it's probably a lot! Even if you're not, you may spend a lot of time correcting mistakes that others have made, which is never a good sign.
If you find that you're devoting way too much time to accounting matters, especially if it's having a negative impact in other areas of your business, then you definitely need some help.
Luckily, that help is readily available! For a great accountant consultant, Mooresville, NC residents need look no further than the pros here at Mitchell Advisory Company. Through our careful, in-depth analysis of your business, we'll uncover why you're wasting so much time on accounting and let you know our suggestions for how to speed things up. That way, you can focus on what really matters most: improving and growing your business!
You Can't Afford a Full Accounting Team
Here at Mitchell, we understand that not every business is a Fortune 500 company that can afford to hire a full-time staff devoted solely to accounting.
However, if you don't have those resources, our accounting consultant services can study your current accounting setup and let you know what other resources can serve you just as well, if not better.
In fact, in some cases, businesses may be devoting too many resources to accounting when they could be doing things in a simpler, cheaper way.
No matter your budget or the size of your business, rest assured that our consultants can find a solution that will work great for you!
You're Doing Things the Old-Fashioned Way
A surefire way to know if you need a consultant for accounting is if your current methods are way out of date.
If you're writing things down or keeping a lot of files stored away, it's time for an upgrade. And, even if you do have software, if it's not regularly updated, chances are that it's not as efficient or viable as you might think.
We'll work to ensure that, no matter how you choose to handle your accounting, it's done in the most modern, correct way possible.
Contact Us Today
Whether you're guilty of these accounting mistakes or not, there's always room for improvement.
Let us help your Mooresville, NC business be the best it can be. Contact us today to learn more about our accounting consulting services and how they can benefit you!