If you own a business, then one of your main priorities should be setting your business up for financial success. And, one of the best ways to do that is by hiring a Charlotte, NC accounting consultant.
Here at Mitchell Advisory Company, we're proud to offer top-notch accounting consulting services. These services can benefit a business, whether it's a small side venture or a huge corporation, in major ways.
Learn About the Services You Need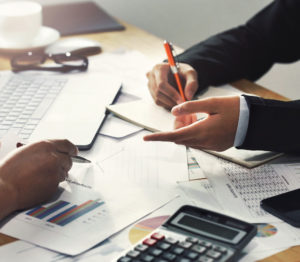 When it comes to hiring an accounting consultant Charlotte NC residents often think that they don't really need any outside help. They might think they have their accounting practices down to a science and that they can handle them on their own.
However, even if you're very good at accounting or have an excellent in-house accounting team, you can still benefit from the help of a professional consultant. These experts are equipped to look at your current accounting setup and to offer you advice about what other services you need and could benefit from.
Here at Mitchell Advisory Company, we pride ourselves on being honest and straightforward. We'll never try to force you into a service you don't actually need. Instead, we'll look at the "big picture" of your situation and offer you suggestions that can help your business flourish and that can eliminate issues we find.
Stop Wasting Time and Resources
Our Charlotte accounting consultants are focused on ensuring you are spending your money and your time wisely. Thus, when they explore your business and your current accounting routine, they're trained to look for any areas in which you're spending more than you have to or are taking more time than it should.
If, for example, you're paying too much for certain services, or your team is taking longer than average on certain tasks, we'll let you know and offer you some possible solutions. With our help and expert eyes, you can streamline your accounting and financial services and save your two most valuable resources: money and time.
Get a "Financial Forecast"
Curious about how much profit you can expect to bring in this year? Or, maybe you're wondering more about loss or if your business is even financially viable.
Whatever the case may be, when it comes to predictions related to accounting Charlotte residents are in luck! Here at Mitchell, our consultants are great at looking over your financial reports and records, spotting trends, and making accurate and informed predictions related to your business.
Even better yet, if they predict any problems or dilemmas in your future, they can also come up with possible solutions to help get you back on the right track. And, with a consultant's continued help, you can stay there too!
Contact us Today
Are you ready to set your business up for success? If so, then you could use our help, and we can't wait to provide it!
Contact us today to learn more or to book your first consulting appointment.