When it comes to hiring a personal accountant, Cornelius, NC residents often wonder whether or not it's really worth it. But, it absolutely is, especially if you have true professionals on your side, like the experts here at Mitchell Advisory Company.
We're proud to employ a full team of the most skilled and knowledgeable accounting professionals in the business. We make it our mission to get to know you and your needs and  match you with the absolute best personal accountant.
Keep Careful and Detailed Records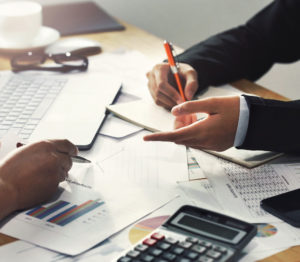 A Cornelius, NC personal accountant can help you with many things, but one of the most important is keeping careful, fully detailed logs of your finances. 
All too often, individuals and businesses are forced to guess or "fudge" on their taxes because they're not sure exactly how much they earned, how much they paid contractors, or even how much they spent on legitimate, deductible expenses.
This can lead to inaccurate taxes and can really hurt you if you end up facing an audit. With our help, however, you'll learn how to accurately keep and track records with ease, saving you lots of trouble and hassle so you can enjoy the most tax benefits possible.
Save Time
A Cornelius accountant can save you a lot of time and energy. Even the most basic 1040 filers typically spend several hours filling out and checking their tax returns. And, even then, they often make mistakes or miss out on deductions or credits.
With an accountant who is fully dedicated to you, however, you can simply provide basic information and then spend your time doing what you want. Your taxes will get filed promptly and correctly without any hassle or major time investments on your part, allowing you to focus on what truly matters to you.
Save Money
When it comes to hiring an accountant, Cornelius residents often say that they can't afford the expense. However, our services are very reasonably priced and are dependent on your exact tax situation and the services you need. This means that our rates are customized to you, instead of you having to pay a flat fee.
Furthermore, our personal accountants are trained to save you as much money as legally possible by applying deductions, credits, and more. Thanks to this fact, they'll can save you so much money that our services pay for themselves and then some.
Contact Us Today
If you think you could benefit from our personal accounting services, we're just a quick phone call away! Or, if you prefer, you can simply fill out the form on our website, and one of our friendly team members will get back to you.
The sooner you reach out to us, the sooner we can start helping you to improve your tax situation and your entire financial outlook.