Many people find themselves in situations in which they owe money to the IRS.
If you are in this situation, you should know that you have many options for paying back what you owe and getting back in good financial standing with the IRS.
One such option is what is called an offer in compromise. With this option, you may be able to settle your tax debt for less than the full amount that you owe. The IRS takes your ability to pay, your income, your expenses, and any assets you may have into account when determining whether or not you are eligible for an offer in compromise.
At Mitchell Advisory Company, we provide professional assistance with offer in compromise in Charlotte, NC. Contact us today to learn more.
Seeking Professional Assistance for Offer in Compromise in Charlotte, NC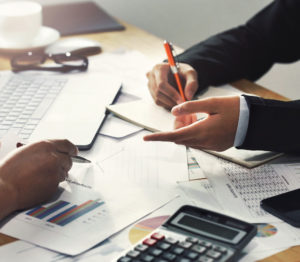 Typically, if no other payment option could possibly work for you, the IRS will accept your request for an offer in compromise. However, the process can be somewhat tricky, which is why it is wise to seek professional assistance from a qualified tax professional when determining if an offer in compromise is right for you.
When it comes to filing for an offer in compromise, Charlotte, NC residents can turn to the financial experts at Mitchell Advisory Company.
We are happy to look at your current financial standing and your debt to determine your best option for settling that debt. Whether your best option is an offer in compromise or not, we can walk you through the process and help you settle your debt.
Submitting Your Offer
If it determined that an offer in compromise is the right option for you, we'll help you find the right form to file in order to submit your offer.
There are several different tax forms you can file to submit an offer in compromise. There are separate forms, for example, for individuals, businesses, and more. There are also application fees to be considered as well.
No matter what your situation is, we can assist you.
A Future Forward Approach Contact Us Today
So many companies focus only on eliminating your tax debt. At Mitchell Advisory Company, we make it our goal to keep you from going into debt in the future.  Whether it's helping you find exemptions and tax credits or changing your filing status, we can help you not only with your offer in compromise but also with your taxes, in general, to help prevent future issues.
Get on the right track; contact Mitchell Advisory Company today.