When you own a business, whether it's large or small, it's very difficult to successfully handle all of your accounting needs on your own.
Thankfully, though, when it comes to finding qualified local accountants, Lake Norman, NC residents are in great company. That's because they can easily reach out to the experts here at Mitchell Advisory Company.
We pride ourselves on providing accounting services that are designed to benefit your business in a wide range of ways.
Keep Expenses Separate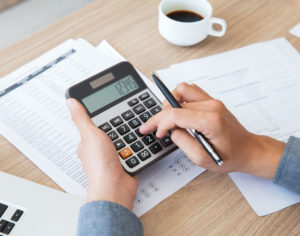 One problem that business owners, especially small business owners, run into is keeping their business and personal expenses separate. After all, there is often some overlap between the two, and it can be difficult to categorize each expense.
With that said, though, not knowing how to properly categorize expenses can accidentally land you and your business in major hot water with the IRS.
But, in Lake Norman, NC, local accountants working for us are available to help you understand these dilemmas and manage them correctly so that your business stays as free and clear from suspicion as possible.
Grow and Improve
In addition to reducing your risk of running afoul of the IRS, our local accountants are focused on helping businesses to grow and succeed.
We do our best to find ways to save you money, such as by finding valid deductions and credits you're not taking advantage of.
And, the more money we save you, the more money you'll have to invest in improving and growing both your profits and your business.
Categorize Your Business
Our local professional accountants can also assist you with setting up and categorizing a new business or changing the categorization of an existing one.
Deciding whether you should be or stay an LLC, C-Corp, or anything in between can be challenging, but we have the knowledge and expertise to help you find the categorization that will best suit and benefit your business. Plus, we take the time to get to know you and your unique needs to ensure customized, unique service for every client.
Contact Us Today
There are so many other ways in which our accounting services can help your Lake Norman, NC business.
To learn more about these benefits and the many others we can offer, contact us today.
It could just be the smartest business decision you ever make.