Are you having problems with the IRS? If so, Mitchell Advisory Company can help. We offer a range of IRS tax resolution services, all designed to get you back on track. Read on to learn about some of the many ways in which we can assist you.
Back Taxes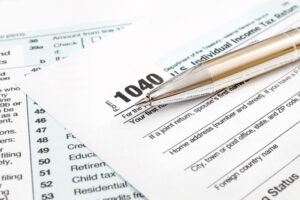 Often, we encounter clients who owe a lot in back taxes. This might be due to a few years in which they did not or could not file. Or, they may have made errors on their tax returns that left them owing more than they could reasonably pay. Whatever the case may be, if you owe back taxes, know that they are not going to just go away on their own. Even worse yet, the longer they remain unpaid, the more you are likely to incur additional fees.
Thus, it's imperative that you reach out to us as soon as possible regarding your back taxes. Various tax resolution services are available, and we can help you to understand your options, choose the best one for you, and resolve your tax issues.
Installment Agreements
When you owe a large amount to the IRS, you may qualify for an installment agreement. This is essentially a payment plan that enables you to pay back what you owe a little at a time. With our assistance, you can learn if you qualify for a payment plan and, if so, we'll help you to negotiate the best possible terms for that plan.
Tax Liens 
Are you facing a tax lien? If the answer is "yes," you are in serious need of IRS tax resolution services. If you wait too long to act, you could potentially lose your property to the government. However, with quick action and the right help, things don't have to progress that far! The sooner you contact us, the more likely it is we will be able to prevent further collections against you. 
Contact Us
These are just a few of the many tax issues we can help you with. Whether you're hoping for IRS tax debt reduction or just to get back in good standing with the IRS, we are here for you. Contact us today and get one step closer to true tax relief.