When you're new to running a business, income tax preparation can feel more than a little bit scary. And, to be fair, it is very complex and can be difficult. That's why it's a good idea to hire a professional to help you with your business taxes. 
Luckily, when it comes to income tax preparation Lake Norman business owners can lean on the expert help of the professionals here at Mitchell Advisory Company.
Digitize the Process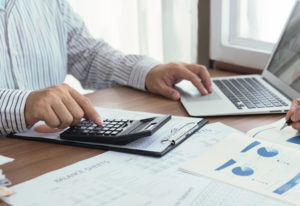 Many businesses are still doing everything the old-fashioned way, which makes their lives a whole lot harder. If you're trying to keep track of expenses and income via old paper files or folders and/or if you've got a huge box of receipts taking up space in your office, it's time to step into the future!
Our Lake Norman income tax preparation services can help you to "go digital". We'll show you how to digitize receipts, enter information into convenient online software, and just generally get more organized and more up-to-date. With our help, tax season doesn't need to be stressful again because, instead of scrambling to find everything you need, you'll have it all in one convenient place, ready to go.
Save Money
Sometimes, businesses avoid hiring a professional tax preparer because they don't want to spend money. What they must realize, though, is that our professional team can actually save you money overtime.
When we help you prepare your taxes, our goal is to get you every deduction or credit possible. And, because we are professionals, we know lots of little-known but totally legal and legitimate ways to save you money and reduce your tax liability.
If you've paid too much in taxes lately or if you just want to ensure you don't miss out on any savings, let a professional assist you.
Get Help
Even if you're more adept at handling business taxes than the average business owner, chances are that, at one point or another, you're going to run into a tricky situation or have a question.
Maybe, for example, you're not sure how to report income for independent contractors versus employees. Or, perhaps you're grappling with whether or not you're obligated to make quarterly tax payments.
Whatever the case may be, it's nice to have a reliable source you can go to in order to get answers and advice on all your tax questions. Don't go it alone- not when there's so much great help from Mitchell available.
Contact Us Today
Here at Mitchell Advisory Company, we truly know and understand businesses and their tax needs. To experience all the help and advantages we can offer, contact us today. We can't wait to assist your Lake Norman business through tax season and beyond!