Income tax preparation is stressful for everyone, but even more so for business owners. Fortunately, though, you can get help with your business taxes. In fact, when it comes to income tax preparation, Huntersville, NC residents have an expert they can turn to for help at Mitchell Advisory Company. If you're struggling with your taxes, we invite you to contact us and learn about all the help and benefits we offer.
Follow the Rules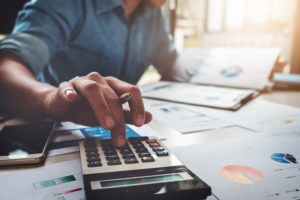 Tax rules and laws can be extremely confusing. And, to make matters worse, they often change. Each year, it seems like there are several new tax laws you must follow and abide by. If you don't have time to learn these ever-changing rules or if you're not sure how to follow them, why not let us handle it?
As tax professionals, we know tax law inside and out, and always stay on top of all the changes. We'll let you know if and how they affect you and work to make sure your tax forms are in-line with all the rules, old and new.
Avoid Missed Deadlines
No matter how much you try to prepare, that tax deadline has a way of sneaking up on you. Plus, when you run a business, you may have more than one deadline to adhere to, especially if you're paying quarterly taxes. Add all these tax deadlines to the normal, workplace deadlines you already deal with every day, and you can get overwhelmed.
Even worse yet, if you do miss a tax deadline, there could be penalties to pay and other consequences. Don't do this to yourself! Take advantage of our Huntersville income tax preparation services, and never miss (or stress over) a deadline again.
Take Advantage of Tax Breaks
Did you know that there are lots of hidden tax breaks, often in the form of deductions and credits, that apply to business owners? You could get a tax break, for example, for having a home office, or for the cost of the gas you use to get to work appointments.
Many people are not aware of all of the tax breaks available and, thus, end up paying more in taxes than they should each year. If you want to reduce your tax liability as much as possible, let one of our professionals help you. We know the tax breaks that exist- even the obscure ones- and we'll work to get you every single dollar that you're entitled to.
Contact Us Today
Are you ready to experience these benefits and a whole lot more? If so, then we invite you to reach out to us today. The sooner you do, the sooner we can start your tax prep and you can enjoy all the advantages we have to offer.