If you're in the construction business, then your financial records probably look a bit different than most. You have to factor in supplies and their costs, what you make per project, how much you pay each employee, and so much more. This is why construction businesses can benefit greatly from accounting services.
Here at Mitchell Advisory Company, we are adept at working with construction firms of all shapes and sizes and even with individual contractors to ensure successful financial recordkeeping and so much more.
See The Big Picture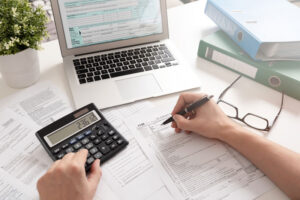 We can provide basic construction accounting, but we can also provide a wide variety of other services. For one thing, we can take a look at the "big picture" of your business. When we review your records we can assess them and offer our advice.
Learn what you're doing well, where you could improve, and which projects are actually worth your time from a financial standpoint. Armed with that kind of knowledge, you can grow your business and set yourself up for long term success.
Get Tax Help
Our construction accountant services can also assist you when it comes to dealing with the IRS. Tax reporting can be particularly tricky for construction professionals. You have to determine the appropriate tax period for reporting revenue, costs, and more. Furthermore, you need to properly account for your expenses and take all applicable deductions to reduce your tax liability. Fortunately, we've got you covered on all counts.
Move Beyond Spreadsheets
What does your current accounting setup look like? Are you using simplistic spreadsheets to keep track of expenses, billing, profits, and more? If so, costly errors are likely, especially as your business grows. We can provide you with a much more modern, effective accounting strategy, one that's right for you and that can work for your business at every stage of growth.
Contact Us Today
The wrong accounting methods can keep your construction business from progressing as it should. Embrace success with the help of qualified professionals skilled in accounting for construction businesses. To learn more about what we can do for you, don't hesitate to contact us today.