The construction world is fast-paced. Professionals are always busy and on-the-go, which leaves little time for properly managing finances. Fortunately, here at Mitchell Advisory Company, we're proud to offer the construction accountant services that can help you succeed. Stop trying to do everything on your own and risk making mistakes along the way. Instead, enlist our help.
Construction Taxes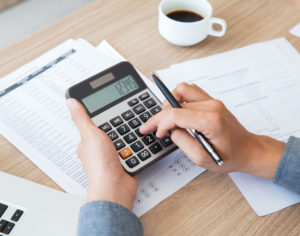 Our construction accounting services can make tax time less stressful. Construction taxes are often complex. Furthermore, new tax legislation is frequently passed, which means that the strategies that worked for you in prior years may not work for you now.
Stop wasting time and making costly errors. With our assistance, your taxes can be filed on time, correctly, and in a way that provides maximum benefit to you by taking advantage of all available credits and deductions.
Custom Solutions
As a Mooresville, NC construction accountant service, we have helped many businesses just like yours to reach greater success. That's because we never take a one-size-fits-all approach to accounting. Instead, we take the time to understand your business, how it operates, and the challenges it's facing. 
Whether you struggle with ensuring every job brings in adequate profit versus cost, maintaining accurate records, maintaining proper communication between the in-the-field crew and the office, or anything in between, we can assist you.
Financial Reporting
When you hire a Mitchell Advisory for construction accounting services in Mooresville, NC, financial reporting becomes much simpler. We can generate required reports for you, as well as reports designed to give you a better understanding of your business and its status. We can assist with:
Contact Us
When it comes to your finances, guesswork is dangerous. Stop hoping for the best and proceed with confidence and full-picture financial understanding. To learn more about how we can help your Mooresville, NC construction business reach success or to enlist our services, we invite you to contact us.