Running a construction business is no easy feat. You have to find new projects, stay on top of current jobs, and manage your finances. Fortunately, hiring a Lake Norman, NC construction accountant can make your life a whole lot easier. And, here at Mitchell Advisory Company, we're skilled at helping construction businesses of all sizes and types with all of their accounting needs. 
Manage Your Money
When they hire a qualified construction accountant, Lake Norman, NC business owners can better understand their full financial picture. We can help you see where your money is going and if it's being put to good use. We can even provide personalized advice and strategies you can use to better manage your money, increase your profits, and solve your cash flow problems.
Enjoy Professional Tax Help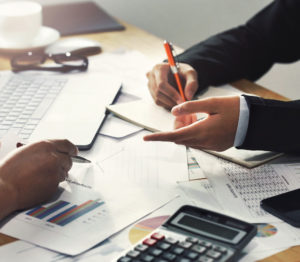 Tax time can be particularly tricky for construction professionals. Everything from properly reporting revenue to taking full advantage of available deductions can be a challenge. Luckily, with a construction business accountant on your side, you'll be taken care of at tax time and all year long. Not only can we assist you with filing your taxes correctly and on time, but we also focus on reducing your tax liability as much as possible.
Focus On Your Business
Good construction accounting takes time. And, as a busy business owner, that's time you probably don't have. When you allow us to handle the accounting, you can devote your full attention to successfully running your business. 
Contact Us
At Mitchell Advisory Company, we tailor our accounting and bookkeeping services to your business. Don't settle for one-size-fits-all accounting. Instead, get the exact help your Lake Norman, NC construction business needs to succeed. Contact us today to learn more.