Construction businesses face many unique challenges when it comes to filing taxes, tracking expenses, and maintaining adequate cash flow. That's why it's so important to hire an accountant who has extensive experience in the construction industry. Fortunately, when it comes to finding a qualified construction accountant, Huntersville, NC business owners can turn to Mitchell Advisory Company. We possess a thorough understanding of the construction industry and can put our knowledge to work for you.
Control Costs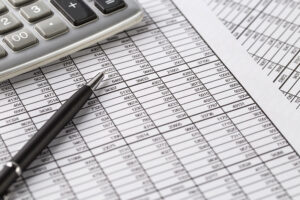 In the construction industry, you have to spend money to make money. But, sometimes, construction businesses find that they are spending too much. If you're dealing with declining profits and increasing expenses, a Huntersville, NC construction accountant can help. Our professionals can take a close look at how you're allocating your money and can offer advice and strategies you can use to spend less and earn more.
Save Time
Effective construction accounting requires both time and expertise. And, here at Mitchell Advisory Company, we have both. When you entrust your accounting needs to us, you'll save yourself time and stress. Instead of worrying about your finances, you can focus on running your business and doing amazing work. 
File Taxes with Confidence
Construction tax laws are incredibly complex and change constantly. For this reason, a knowledgeable construction business accountant is vital at tax time. We can help you file your taxes correctly, on time, and with the maximum benefit to you and your business. Furthermore, our personalized approach can set your business up for greater financial success all year long. 
Contact Us
Make your Huntersville, NC construction business as successful as possible with our accounting services. We'll take the time to get to know you and provide the customized help you truly need. To experience the difference that a great construction accountant can make, contact us today.