Do you work in construction? If so, then you need a Gastonia, NC construction accountant on your side. The right accountant can help you to maintain accurate financial records, file your taxes correctly and on time, and stay informed about your business and where it stands. Here at Mitchell Advisory Company, we can assist you in all of these areas and many more.
Experience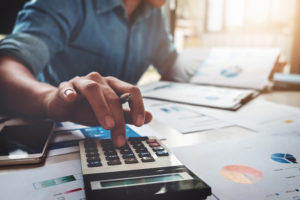 When it comes to selecting a construction accountant, Gastonia, NC residents should choose professionals who are familiar with the construction industry. Fortunately, we have experience working with construction businesses and understand their unique financial structure, as well as their reporting and tax needs.
Don't trust your business to an accountant who doesn't fully comprehend your business and how it functions. Instead, trust us and our decades of experience working with professionals just like you.
Choice
Construction accounting can be handled in a variety of ways. Maybe you have an in-house accounting system in place and just want some occasional assistance or some professional input. Or, perhaps you need us to design an entirely new accounting system for you. Whatever the case may be, we are glad to help. 
Not only can we handle all kinds of accounting needs, but we tailor our services to each individual client. You'll never get a one-size-fits all approach. Instead, you'll get customized accounting services, designed to help you overcome challenges and reach your goals.
Control
Being in full control of your business means knowing where it stands. That's why our construction accountant services can include financial report generation, consulting, and more.
If you want to see the "big picture" of your business and plan for the future effectively, we can help. We can assess everything from your bookkeeping methods to your spending and 
profits in order to help you better understand and grow your business.
Contact Us
Your Gastonia, NC construction business deserves the very best financial and accounting help. So, don't settle for anything less than what we have to offer. For personalized, experienced accounting services, contact us today.