As a construction business, your accounting needs are undoubtedly complex. Fortunately, there are accountants who know exactly how to meet those needs. And, when it comes to finding a qualified construction accountant, Cornelius, NC contractors and construction professionals need look no further than Mitchell Advisory Company.
Know Where You Stand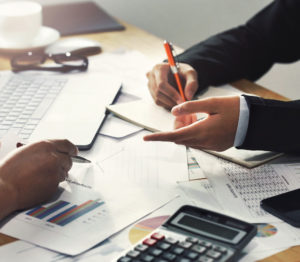 At Mitchell Advisory Company, we believe that knowledge is power. The more you know and understand about your business and its performance, the better. 
Knowledge can allow you to make informed choices that can lead to a more successful future. As a renowned Cornelius, NC construction accountant service, we can take a look at your books and how you operate and then offer you insight, as well as informed advice and custom services, to pave the way for a brighter financial future.
Discover the Details
Not only can our construction accounting services provide you with a "big picture" overview of your business, but they can also show you all the details. For example, we can help you to discover how much you spend and earn per job. This not only makes for easier tax preparation, but it also aids you in determining your most profitable clients versus those that may be costing you money or time.
Better Tracking
In the construction world, you have to spend money to make money. Tools, materials, travel, labor, and more are all costs involved in doing business. We can help you to track and be aware of each and every one. Thus, you can see where you need to cut back and the areas in which you can afford to invest more. Furthermore, we're up to date on the latest tax credits and deductions for the construction industry. Our knowledge can be used to save you money come tax time and all year long.
Contact Us
Our construction accountant services are designed to help businesses reach greater levels of success, priming them for growth and endless possibilities. If you'd like to learn more about construction accounting services in Cornelius, NC, don't hesitate to contact us.