When it comes to professional business accounting services, Huntersville, NC residents can turn to the pros at Mitchell Advisory Company. We are proud to offer a wide range of accounting services to meet the needs of any business. Just a few of our services include:
Through these services and others, we can help your business achieve success in a variety of ways.
Expert Advice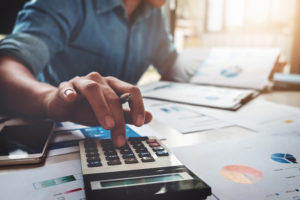 When you choose our Huntersville, NC business accounting services, you don't just get great accounting. You'll also enjoy expert advice every step of the way.
When we work with a business, we take the time to get to know it inside and out. And, once we understand your organization and how it works, we can help you achieve success. We'll gladly take a look at your current accounting setup and let you know what you're doing right, as well as where and how you can improve.
By following our suggestions, many of our clients have been able to reach their short-term and long-term goals and achieve greater prosperity.
Time to Focus On Your Business
Without our accounting services, many business owners try to manage their finances all on their own. Unfortunately, this can lead to disaster.
Typically, if you handle your accounting matters well, you'll leave other tasks and responsibilities to fall by the wayside. Conversely, you may not devote enough time and attention to your accounting needs, leading to costly mistakes and a failing business.
Neither of these situations is ideal, which is why our services are so useful. We can take care of all of the financial ins and outs of your business, leaving you time to focus on what you're truly good at: managing your organization.
Tax Assistance
Finally, our accounting and bookkeeping services can assist you when it comes to dealing with the IRS. We'll ensure your taxes are filed correctly and on time, which can reduce your risk of audits and other tax problems.
Plus, not only do we take care of your tax returns, but we'll also work to file them in a way that is beneficial to you. Our tax professionals know all the latest tax codes and laws, as well as available deductions and credits, to help you reduce your tax liability.
Contact Us Today
If you're ready to propel your Huntersville, NC business to greater success, reach out to us. We're glad to talk with you about our services, answer your questions, and start you down the path toward a prosperous financial future.