When it comes to business accounting services, Gastonia, NC residents can and should turn to the professionals here at Mitchell Advisory Company. We are skilled at helping businesses of all sizes and types achieve the financial success they need in order to prosper.
Accurate Records and Reports
Our Gastonia, NC business accounting services are focused on arming your business with knowledge. We create detailed records and reports of all of your earnings and spending. These reports can prove useful for helping you to make wise, future-focused decisions regarding your business. Furthermore, they can also be helpful when dealing with the IRS, potential investors, and more. We believe that knowledge is power, and we provide you with the information you need to succeed.
Tax Assistance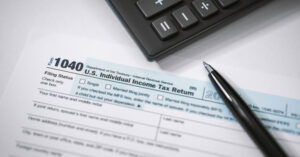 Our outsourced accounting services also extend to assisting you with your taxes. We can prepare and file your returns, remind you when it's time to make tax payments, and help you if you face audits and other IRS issues. What's more is that we also focus on tax minimization and work—not just at tax time but all year long—to help reduce your tax liability.
Savings
Finally, when you enlist our accounting and bookkeeping services, we'll help you to save both time and money.
Trying to handle your accounting needs all on your own takes a lot of time. And, as a business owner, that's time you likely don't have. With us at the helm, however, you can eliminate accounting tasks from your to-do list and simply focus on running your business.
Furthermore, our keen financial eye can help you to save money by showing you how to allocate funds more responsibly.
Contact Us Today
Think your Gastonia, NC business could benefit from our services? If so, we invite you to contact us to learn more. Our knowledge and superior customer will help you take your business to the next level.