When it comes to business accounting services, Cornelius, NC businesses have a wonderful resource in Mitchell Advisory Company. We are adept at meeting the financial needs of businesses of all sizes and types. Thus, no matter what your business model or what accounting matters you need help with, we've always got you covered.
Affordability
Our Cornelius, NC business accounting services can work for a wide range of budgets. We understand that every business is unique. Thus, we offer scalable options that work within a variety of price ranges.
Furthermore, most businesses find that our services are more affordable than hiring an in-house accounting and bookkeeping staff. Add that to what you can save with our help and it's clear that our professional assistance is more than worthwhile.
Customization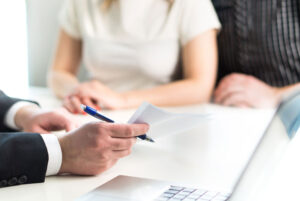 Often, clients are concerned that business accounting services in Cornelius won't be as personalized or accessible as in-house options. However, nothing could be further from the truth, at least when you work with us.
We pride ourselves on thoroughly getting to know each and every one of our clients and on providing custom services to help them meet both their short-term and long-term goals. Choose the accounting services you need, and, through your selections, we'll work to help your business reach its full potential.
Savings
Through all of our accounting and bookkeeping services, we keep one goal in mind: saving you money.
We know that savings are essential to keeping your business afloat and helping it thrive, especially during tough times. That's why we work hard to assess your business and its finances carefully in order to find ways for you to save.
We're also adept at helping you to save on taxes and at adopting smart tax planning strategies to help your business achieve solid financial footing.
Contact Us Today
Want your Cornelius, NC business to enjoy these and other benefits? If so, reach out to us today. We're happy to talk with you about how we can propel your business to greater success. We look forward to serving you!