When it comes to business accounting services, Charlotte, NC business owners often want a personal touch. Unfortunately, many accounting companies only offer simplistic, one-size-fits-all business accounting. But, here at Mitchell Advisory Company, we really take the time to get to know each and every one of our clients. We work hard to discover your short-term and long-term goals and what it will take, from a financial standpoint, to help you achieve them. If you're tired of just being a number and want real, personalized service, allow us to assist you.
Save Time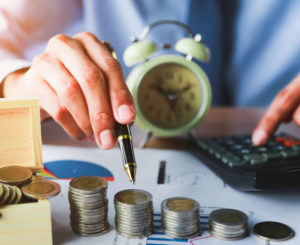 Whether a business is large or small, business bookkeeping and general accounting can take a surprising amount of time, especially when they're done right. And, as a business owner, there's a good chance you don't have a lot of extra time to spare. Here at Mitchell, we can get all of your accounting tasks taken care of so that you can focus on what matters most: growing and improving your business. 
Maximize Profitability 
Most businesses are focused on maximizing profit. Unfortunately, however, if you're not handling your accounting correctly and making knowledge-based decisions for your business, you can start to see profits slow.

Our small business accounting services are geared toward maximizing profitability both in the short-term and long-term. We don't just "do your books." Instead, we take a close look at your current profits and spending and then make actionable suggestions to help you prosper.
Handle Taxes with Ease
When you take advantage of our Charlotte, NC business accounting services, you'll also get the help you need to survive and even thrive! during tax season and throughout the year. We are skilled at handling all tax matters, from the simple to the complex, and we work diligently to reduce your tax liability at every turn. Furthermore, we ensure your taxes are filed promptly and in a way that helps ensure maximum benefit to you.
Contact Us Today
We are equipped to help Charlotte, NC businesses of all sizes and types with all their financial and accounting needs. To learn more about how we can assist you or to enlist our services, don't hesitate to contact us.