Finances can be a complicated matter that not everyone is properly equipped to handle. Whether you have a small or large business, anything regarding taxes and bookkeeping can be difficult to understand on your own. 
At Mitchell Advisory Company we specialize in making things simpler for our clients by offering them a full line of comprehensive bookkeeping services in Kings Mountain, NC and its surrounding areas. 
Our team of expert accountants is able to attend to a myriad of financial situations, working alongside you to solve any issues that may arise and helping you achieve your economical objectives.
Accounting Services You Can Count On
Regardless of the specifics of your financial situation, Mitchell Advisory Company provides a great deal of bookkeeping services to Kings Mountain, NC business owners and individuals. 
Starting at $199 per month, each of our service packages is meant to keep our customer's financial situation stable and successful, offering guidance and assistance in a wide matter of subjects regarding the IRS, bookkeeping, payroll, and more.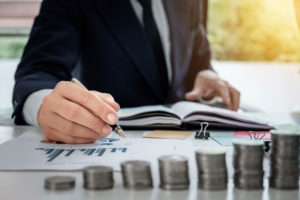 Some of the services we offer include but are not limited to:
     

Limited/Unlimited Support (email, phone, in-person)

     

Forecast & Budget Preparation (quarterly)

     

Ad-Hoc Reports as requested

     

Monthly Financial Review

     

Asset & Depreciation Tracking with monthly posting

     

1099 Preparation & Mailing (postage not included)

     

Property Tax Listing Preparation and Filing

     

Annual Federal & State Tax Return

     

Payroll Services
Rely on our professionalism, expertise and attention to detail to look closely at your case and objectives, providing guidance and problem resolution, all while taking the stress out of your finances. 
Contact Mitchell Advisory Today
Contact us today to learn about all the ways that our bookkeeping services in Kings Mountain, NC can help you handle your business and individual finances better in the long run. Having us by your side is precisely what you need in order to achieve your financial goals. Contact us today.