When it comes to bookkeeping services for small businesses, Lake Norman, NC business owners have access to an excellent resource: Mitchell Advisory Company.
We have decades of experience helping small businesses just like yours to reach maximum success. In fact, we're familiar with almost every type of business and take pride in providing expert, knowledgeable, and, above all else, personalized service to each and every one of our small business clients. We hope you'll consider becoming one of them!
Get the Big Picture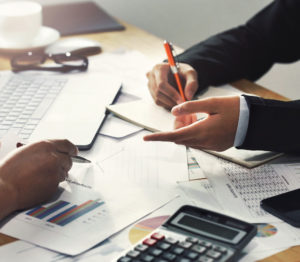 In Lake Norman, NC, bookkeeping services for small business needs can sometimes be lacking. All too often, services or individuals will think of "bookkeeping "as simply keeping careful records. However, when it's done well—the way it's done by us—it encompasses so much more.
For example, we pride ourselves on getting to know your business from the inside out. That way, we can form an accurate picture of what kind of profits you can expect, where and how you can increase your earnings, what kind of losses you can expect within a given year, and how to combat these and other potential problems that come up.
We will work to understand your business better and more fully than other bookkeeping services would. Then, we give what we've learned back to you, along with trusted suggestions and options for how to improve.
Make Smart Choices
Good bookkeeping services like ours are focused on helping your business to bring in more money. And, because we're completely impartial and unbiased, we can help you to make some tough decisions, such as things like who you should hire, who you should let go, and what product lines or services might need to be cut or reconfigured.
We don't shy away from the tough stuff. We'll tell you the truth, always, and empower you to make those hard-but-right choices to help your business succeed.
Save Money
Not only do we focus on helping you to save and make money, but our small business bookkeeping services are also very reasonably priced in and of themselves. In fact, they're a whole lot cheaper than employing a full-time, in-house bookkeeper.
Furthermore, we always let you control what services you use and take advantage of. We might make suggestions, but we never pressure you and always keep you right where you belong: in full control.
Contact Us Today
Ready to experience truly great bookkeeping services that keep your best interests front and center at all times? If so, then contact us today. We look forward to serving you and your Lake Norman, Business.