Many people think of small businesses as simple operations that don't really require a lot of outside help. However, that's usually not the case. Even the smallest of small businesses can benefit from professional bookkeeping assistance.
Thus, if you own a business, we encourage you to try the bookkeeping services for small business Huntersville, NC residents have relied on for over two decades.
At Mitchell Advisory Company, we find that our clients are often very surprised and very grateful to learn about the many ways in which we can help them.
Achieve Financial Success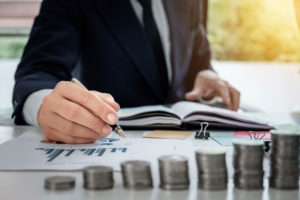 In Huntersville, NC, bookkeeping services for small business operations vary greatly. 
And, while some are just focused on helping businesses to keep accurate records of their transactions, we like to focus on that, plus a whole lot more.
In fact, our main goal is to help every business we work with achieve financial success. We do that by paying careful attention to how you do things. Once we've made our observations, we're able to provide detailed advice and tips to help your business improve.
With us, you'll learn what you're doing well, but also where you need to make some changes and how to implement them. And, with that kind of help and advice on your side, you're likely to see great results.
Invest with Confidence
Most small businesses don't want to stay small forever. Here at Mitchell Advisory Company, we understand that, and that's why our small business bookkeeping services are focused on growth.
When we review your books and keep records, we're also constantly looking for areas in which your business can and should invest more— areas in which we see a huge potential for growth, improved profits, and long-term success.
Of course, the decision of what to do is always yours to make, but we do provide you with the knowledge necessary to make informed choices for your business.
Meet All Business Tax Requirements
Perhaps the most difficult part of bookkeeping for small businesses is meeting the many requirements put in place by the IRS. The tax laws that apply to businesses are often complex and difficult, but we'll help to ensure you're obeying all of them.
And, in the rare circumstance that you were to face an audit from the IRS, you'll have someone on your side. Our detailed records will verify every expense and deduction.
Contact Us Today
Wouldn't it be nice to have this kind of help with your own small business?

The good news is that you can! 
Many Huntersville, NC residents rely on our quality brand of service, and you can too. Just contact us today to learn more. Before you know it, you could be on your way to running a better, more successful business!