Professional Bookkeeping Services in Charlotte, NC
Mitchell Advisory Company is your leading choice for professional bookkeeping services in Charlotte, NC.
We work hard to set you up for financial success from our very first meeting – explaining everything you need to know about your finances in language and steps that you can understand easily.
Your bottom line is our top priority. Take a look at some of the benefits our professional bookkeeping services provide:
Benefits of Professional Bookkeeping

#1 – Get a better handle on managing your cash flow.
With professional bookkeeping, you'll be able to account for every monetary transaction your business makes.
#2 – Identify potential cash flow 'hiccups'.
A professional bookkeeper will be able to quickly and proactively identify potential problem areas, helping your business avoid monetary pitfalls while maximizing your spending capabilities.
#3 – Spot opportunities to increase income.
Just as bookkeeping can help you identify potential monetary pitfalls, it can also open you up to positive financial opportunities. For example, decreasing spending in one area can increase your overall income in another area. Additionally, when you have someone professionally managing your bookkeeping, it allows you to keep more accurate financial records – which, ultimately, is good for business!
#4 – It keeps you compliant with business tax laws.
Facing a potential audit from the IRS? Having a professional bookkeeper should alleviate that stress. Why? As your bookkeeper, we keep detailed records of any and all monetary transactions, including: tax returns, payroll tax information, sales taxes, cancelled checks, and more.
#5 – Lower your tax liability.
As your professional bookkeeper, we maintain a comprehensive spending profile for you and your business, which helps us identify potential tax deductions. This type of meticulous documentation proves invaluable when the tax season rolls around.
Ready to get your finances in order? Contact Mitchell Advisory Company today. We proudly provide our Charlotte, NC clients with some of the most comprehensive bookkeeping services, and we stand by the quality of our work!
Call today at: 704-671-2678 to learn more about our bookkeeping services.
Bookkeeping Services Offered in Charlotte, NC
Own a business in the Charlotte, NC area but struggling to get your finances in order? We can help you get your finances back on track.
At Mitchell Advisory Company, we offer our Charlotte, NC clients accurate, honest bookkeeping services, affording you more time to focus on managing your business.
Take a look at the range of professional bookkeeping services we offer business owners in Charlotte, NC: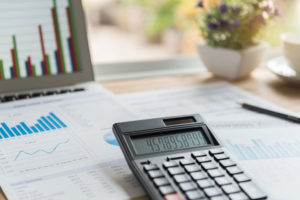 Controller Services
Cash Flow Management
Business Accounting
New Business Formation
Business Planning
QuickBooks Services
Setting up new books
Catching up on historical data
Cleanups
Day-to-day QuickBooks help
Bank account and credit card reconciliation
Training
QuickBooks consulting
Don't wait until it's too late. Secure your financial future by hiring a professional bookkeeper that cares about the success of your business.
Contact Mitchell Advisory Company today for a free consultation on bookkeeping services in Charlotte, NC.