If you're in search of the best tax service Huntersville, NC has to offer, look no further than the pros here at Michell Advisory Company. While a lot of tax services claim to be the very best, we really live up to the hype. 
When you work with us, you'll see right off the bat that we have many qualities that set us apart from your average tax service.
We Can Handle All Your Needs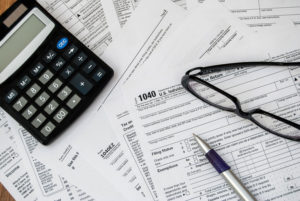 Every tax situation and need is different. We understand that better than any other tax service Huntersville features. That's why we have accountants who are experienced in everything from small business owners to independent contractors and even billionaires. 
If you want to ensure that your tax service can handle your needs, no matter what they may be, and can keep on handling them, no matter how much they change and evolve over time, then you want us on your side.
We Come Highly Recommended
When it comes to taxes, Huntersville residents talk, and that's a good thing, at least as far as we're concerned. We pride ourselves on a stellar track record of satisfied customers of all types and from all walks of life.
Don't believe us? Then we invite you to check out our reviews and testimonials for yourself. We can even provide you with solid references from clients who know and trust us, many of whom have used us for years.
You don't build the solid reputation we have overnight. It comes from years of hard, quality work, which we'll gladly showcase to you if you give us a chance.
We're Honest
Some accountants are not very transparent with their clients about what they're doing or how they're arriving at those so-low tax liability figures. While a lack of transparency doesn't always mean there's something shady going on, sometimes it does. And, even if it doesn't, you deserve to be fully informed and in the loop about what's going on with your finances.
We understand this fully, which is why we are always open, honest, and fully communicative about the tax process. We'll answer all your questions, address your concerns, and leave you feeling confident that you've left your taxes in the right hands.
Contact Us Today
As you can see, there are a great many reasons that you should choose us to handle all of your tax and financial needs. So, the only question that remains is what are you waiting for? Make a smart choice by contacting us today to learn more about how we can help you with your Huntersville, NC tax needs!