When it comes to your business or individual finances, no ties should be left loose. Unfortunately, for most of us, we do not have the knowledge and experience necessary to deal with financial matters like payroll, bookkeeping, tax filing, etc. This is why it becomes necessary to rely on the help of an expert who understands it all. 
At Mitchell Advisory Company, we specialize in offering a great variety of accounting services to McAdenville, NC residents and provide them with the best possible guidance. We make sure that nothing is left unnoticed, and that our client's financial health is protected.
Accounting Services Offered In McAdenville, NC
Offering a wide selection of accounting services to McAdenville, NC businesses and individuals means we are able to provide assistance in all sorts of matters. Mitchell Advisory Company helps our clients keep their finances in check and stay on the path to success.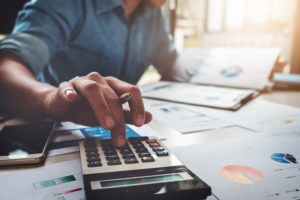 Starting at $199 a month, our services include, but are not limited to:
1099 Preparation and Mailing

Monthly Financial Review

Ad-Hoc ReportsAccounting Services | McAdenville, NC | Mitchell Advisory Company

Annual Federal and State Tax Returns

Financial Reports

Reconciliation Services

A/P and A/R services

Balance Sheets

And more!
Keep Your Financial Health In Line With Mitchell Advisory Company
By having the expert accountants of Mitchell Advisory Company by your side, you can rest assured that a whole team of professionals is on your side for your financial success. Both businesses and individuals alike will find themselves greatly benefited when hiring our accounting services in McAdenville, NC. Since they no longer have to spend so much time and worry on  accounting, they have more time to focus on other aspects of their businesses.
Contact us today and ask all you need to know about how we can address your particular needs.