Accounting Services in Gastonia, NC
When it comes to business and tax accounting, it pays to have a professional tax accountant manage your finances. Whether you're trying to reconcile debt, deal with issues from the IRS, or secure your business' financial future, Mitchell Advisory Company can help you achieve your financial goals.
Accounting Services We Offer
Mitchell Advisory Company offers a full range of tax and accounting services, starting at $199/month.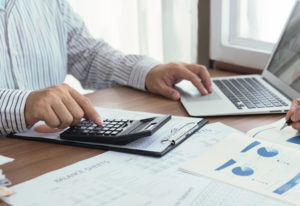 Accounting and Bookkeeping
We offer daily, weekly, monthly, or as-needed accounting and bookkeeping services to help you stay on top of your financial goals. Bookkeeping services may include:
• Bank Account Reconciliations
• Balance Sheets
• Income Statements
• Statement of Cash Flows
• General Ledger
• Cash Disbursement Journal
• Cash Receipts Journal
• Accounts Receivable Aging
• Accounts Payable Aging
• And more
Payroll Services
We offer payroll with monthly, quarterly, and annual federal & NC filing. Examples of the payroll services we provide include:
• Financial Reports
• Income Statements
• Reconciliation of Bank Accounts, Credit Cards & Loans
• Bill Management
• Bill Pay
• Bank Deposits
• GAAP
• And more
Take a Proactive Approach to Your Accounting Needs
At Mitchell Advisory Company, we work hard to provide comprehensive accounting services throughout Gastonia, NC. Consult with us to better understand your business' finances, or contract us to help you secure your business' financial future.
We are here to help you get the best return on your investment. Contact us today at 704-671-2678, and take a proactive approach to resolving your accounting needs.