When it comes to hiring professional accounting firms, Mooresville, NC business owners are often hesitant. They sometimes wonder if they really need professional accounting help and if it's worth the expense. 
However, almost every business can benefit from professional assistance in this area, especially when it comes from a firm as experienced and knowledgeable as Mitchell Advisory Company. If you've been "on the fence" about whether or not you need this type of help, check for any of the following signs in your business.
You're Overly Busy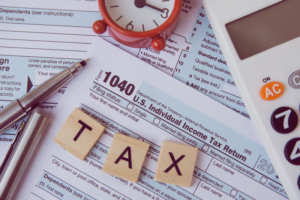 Feeling busy, stressed, and overwhelmed? If they're being honest, most business owners would probably answer a "yes" to all three. After all, running a business is hard work! And, if you're already overly busy, you're probably not going to have the time and attention to devote to handling your finances.
Remember too that, when it comes to financial matters, it's not just a matter of getting things done. You need to get everything done in a way that will set your business up for success and benefit you both in the present and the future. That's hard to do if you're already short on time.
With Mitchell Advisory Company's help, however, you can focus on running your business while we focus on handling your accounting tasks.
You're Struggling to Pay Your taxes
Want a surefire sign you need our help? Think back to how you felt about your last tax bill. If it felt gigantic and difficult to pay or, even worse yet, if you're still paying it off, then you need the help that only qualified Mooresvile, NC accounting firms can provide. In particular, our firm specializes in taxation and is very adept at helping businesses reduce their tax liability. Give us a try, and you may never have to face an extremely high tax bill again!
You've Made Mistakes in the Past
Be honest. Have you made any tax or accounting-related mistakes in the past? Maybe you forgot to file a form by the deadline, had an error in one of your records, or let an invoice slip by unpaid. Whatever the case may be, if you've made even one mistake—and most business owners have—there's a good chance there are even more you don't know about. That's a scary thought. But, as one of the top accounting firms in Mooresville, NC, we can help! We're great at uncovering errors you may have made, showing you their impact, and then undoing the damage. And, even better yet, we can greatly reduce your risk of making any future mistakes!
Contact Us Today
If any of these signs apply to your business, then it's definitely time to get some help! But, even if they don't, chances are you can still use some assistance. After all, who wouldn't benefit from having one of the best accounting firms in Mooresville, NC on their side? To learn more about how we can help you, all you have to do is reach out to us today. You'll be glad you did!