When it comes to accounting firms, Huntersville, NC has several. But, at Mitchell Advisory Company, we really stand out. That's because we go above and beyond to offer the very best help and support to our customers. Want proof? Consider these three major reasons that you should work with us!
We Do It All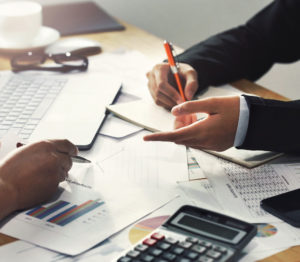 Huntersville, NC accounting firms are not all the same, nor do they offer the same services. Some firms, for example, focus only on tax preparation, while others might solely handle business accounting. Thus, you could end up dealing with several different firms, which can be a major hassle.
Of course, if you choose us, that won't be a problem. We offer a wide range of accounting services that enable you to get all your needs met with one superior solution. Just a few of the many services we offer include:
We Truly Care
We're proud to be one of the top accounting firms in Huntersville, NC. We've gotten there through hard work and through genuinely caring about each and every one of our clients. At Mitchell, you're never just "another customer" to us. We take the time to get to know you, your business, and your financial and professional goals. After all, the more we know about where you are and where you want to be, the better equipped we are to serve you.
We're Focused on Growth
Finally, we're one of the best accounting firms in Huntersville, NC because we spur our clients to success! While some accounting services focus only on providing one-time, quick help, we develop long-standing relationships with our clients. And because we know them so well, we are able to create customized financial plans and strategies that help them to grow and reach their goals.
Contact Us Today
As you can see, we offer excellent accounting services with a personal touch. If you're tired of being treated like a number, let us treat you with the respect and consideration you deserve! Contact us today for a whole new kind of accounting experience in Huntersville, NC. You won't regret it.