Whether you're a business owner or an individual, keeping your finances in line and dealing with personal or corporate accounting can be a daunting, time-consuming task, a task that is best left to the professionals who know how to handle it best. 
At Mitchell Advisory Company, we pride ourselves in being a professional accounting firm with over twenty years of experience in the field, providing a wide variety of services to both businesses and individuals throughout North Carolina. 
Our mission as a firm is to help clients maximize both their profits and quality of life. From assisting in some or all of your bookkeeping needs to providing management advice that helps you improve the performance of your business or individual finances, we will work with you to meet your needs.
Accounting Services That We Offer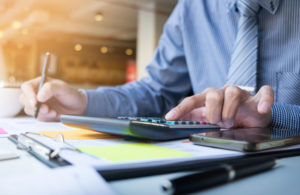 As a professional accounting firm, we gladly provide a wide range of services, offering assistance in all sorts of financial matters. 
Our accounting and bookkeeping services are tailored to the specific needs of each of our clients, making sure to address all problems that arise. We will help with anything including 1099 preparations and mailings, monthly financial reviews, ad-hoc reports, annual federal and state tax returns, and more. 
Business owners can also rely on our bookkeeping services, which successfully manage their payroll and keep it well organized with the help of monthly, quarterly, and annual state/federal filing. Anything from financial reports, reconciliation services, audit assistance, balance sheets and more, we can handle it!
For individuals, we are able to prepare federal and state tax returns, provide audit support, solve IRS and State tax issues, offer life insurance products and much more. 
Give us a call today and ask about all the ways in which we can help in your particular case. Having a professional accounting firm by your side is the best possible way to keep your finances in check. Contact us now!